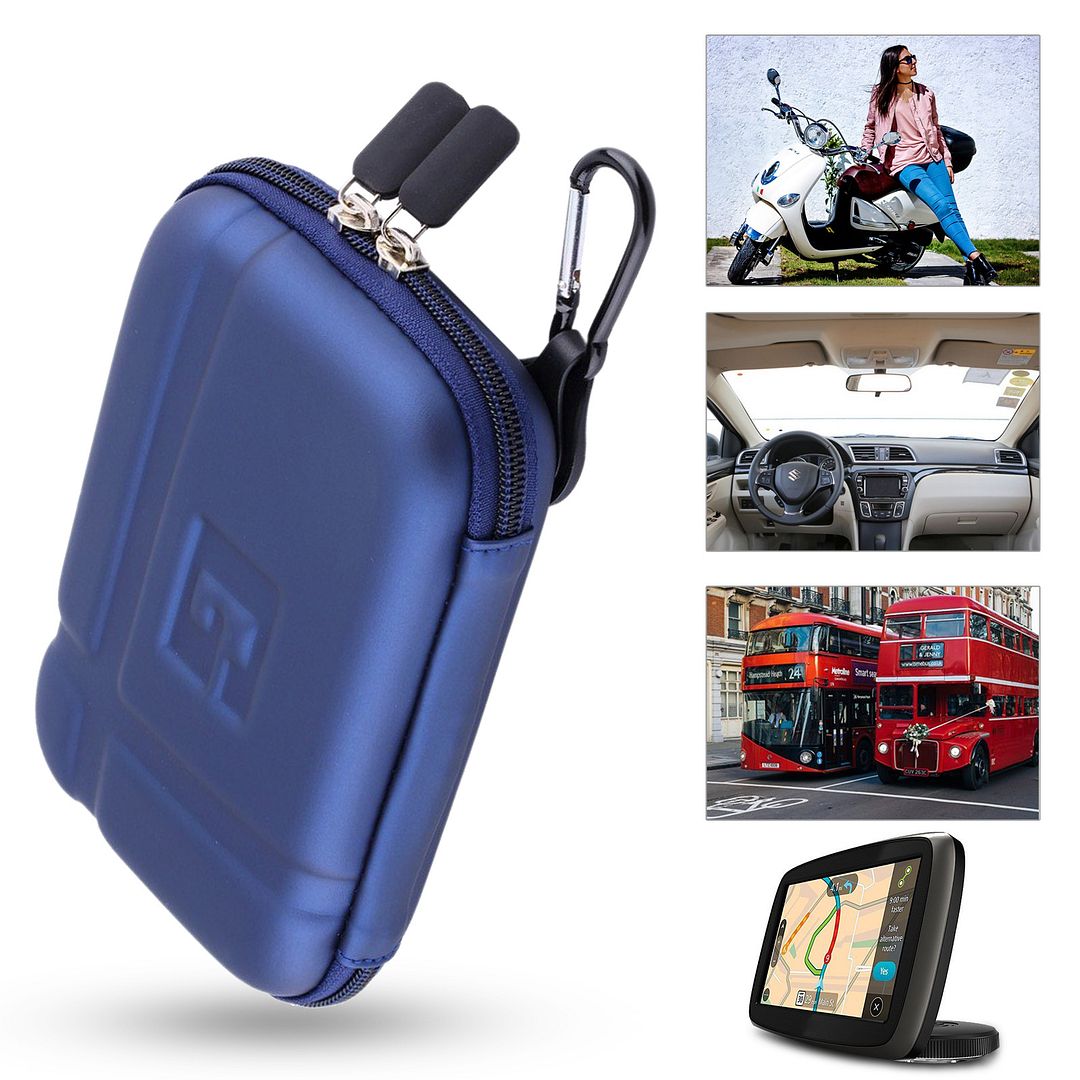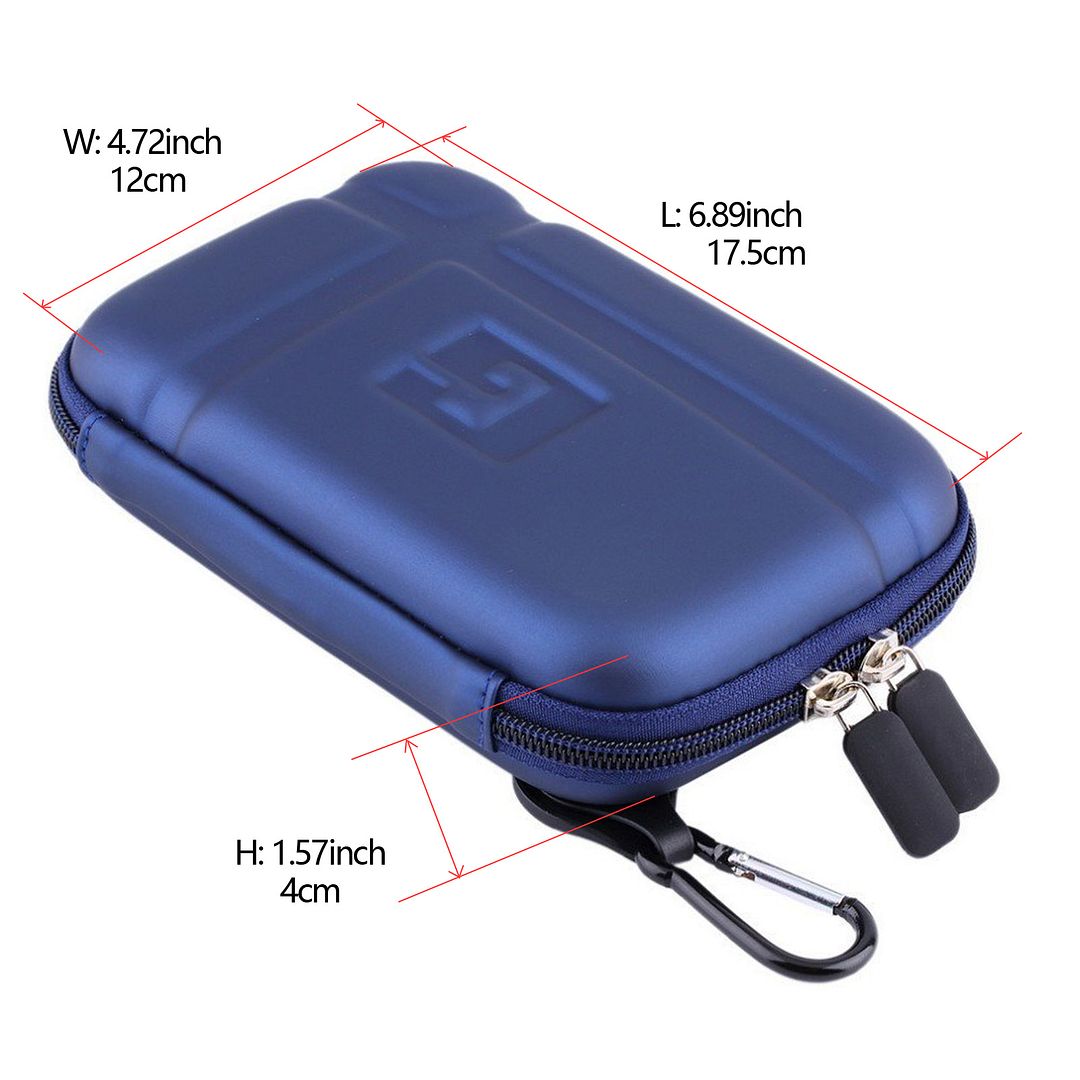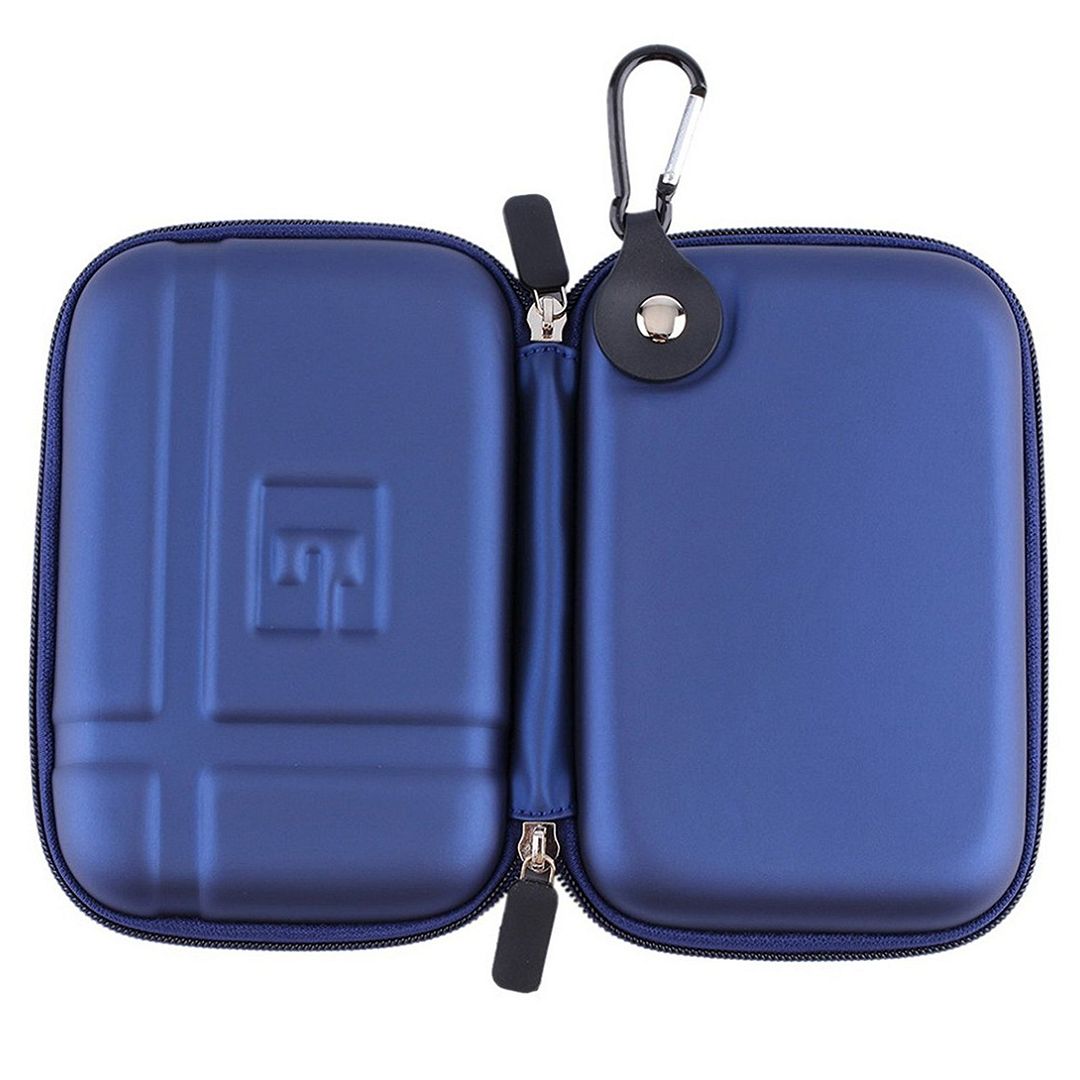 Details
Description:
This universal GPS case bag for 5 inch 5.2 inch GPS is of hard, waterproof Eva exterior and soft, compact, lining interior to protect your GPS and other accessories from scratches, dust, dents and damages.
Features:
1. The 5″ GPS case provides reasonable protection and space to store your GPS device and accessories.
2. It provides protection not only for TomTom Garmin Nuvi GPS smaller than 5.2inch, but also for Navigator, Mp3, Mp4, etc.
3. Designed with mesh pocket, zipper enclosure, and two elastic straps, it is very secure and compact.
4. Multiple compartments can be used to store the memory cards, earphones, data sync cables, and all kinds of small gadgets, etc.
5. It doesn't take too much room and can be carried on long distance trips to protect against drops or a bumpy road.
Universally Designed: Universally Designed:
✦For any devices smaller than 5.5″ display
✦For Most 5″ screen Garmin Tom-tom Magellan Gps Navigator Mp3 Mp4 hard drives Secure
✦For Magellan GPS Maestro 4370 4250 4210 4220 4200 4350
✦For Nintendo DS DS Lite DSi DSi XL 3DS 3DS XL
✦For Garmin Nuvi 42 52 2497 3597 1450 1450T 1490T 1450/1490/2460/2597/2598/ 2589/2597/2555/2595/2558/2557LMT 1450 1450T 1450LM 1490T 1490TV 1695 2450 2460LT 50 50LM 52LM 57LM 2555LT
✦For Tomtom GPS Go TM 2405 2435 2535 2505 WTE 730 LIVE XL 335 340 S M T TM XXL 530 535 540 550 Via TM 1400 1405 1435 1500 1505 1535 XL 325 330 350 S SE M T TM Start 55 25 Smart 40M 50 50M 55TM
Notes:
1. Please Check The Size of Your Gps Device Before Purchase to Insure Compatibility
2. Gps is Not Included
 

100% Brand New . High Quality

Specification:

-Material: Highly Durable Ethylene Vinyl Acetate (Eva) Material and Pu
-Style: Zipper Design with Lanyard, Easy to Use
-Great For: Carrying On Long Distance Trips to Protect Against Drops or A Bumpy Road
Size(Approx): length 6.5 " width 4.5″ Hight 1.5″
Surface is very smooth, touch is very comfortable
Protect your Gps from Dust Fingerprints, dents , scratches and Bumps
Made to fit your Gps Navigator ,Mp3 Mp4 Secure

Package Contents:


1x 5.2″ Inch Gps Bag