E27 3W RGB LED 16 Color Lamp Light Bulb with

Wireless Remote Control Fade Flash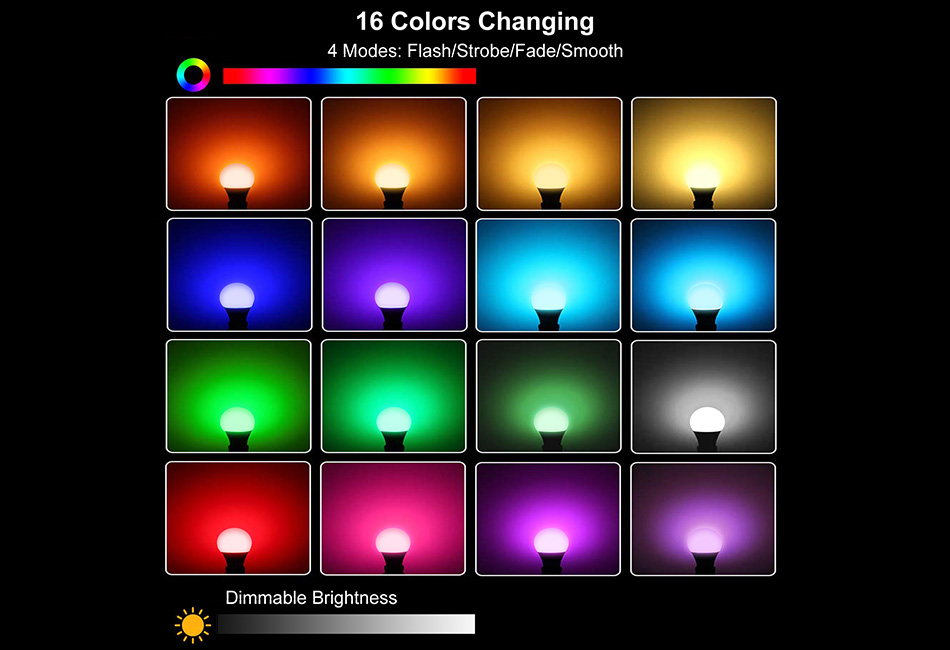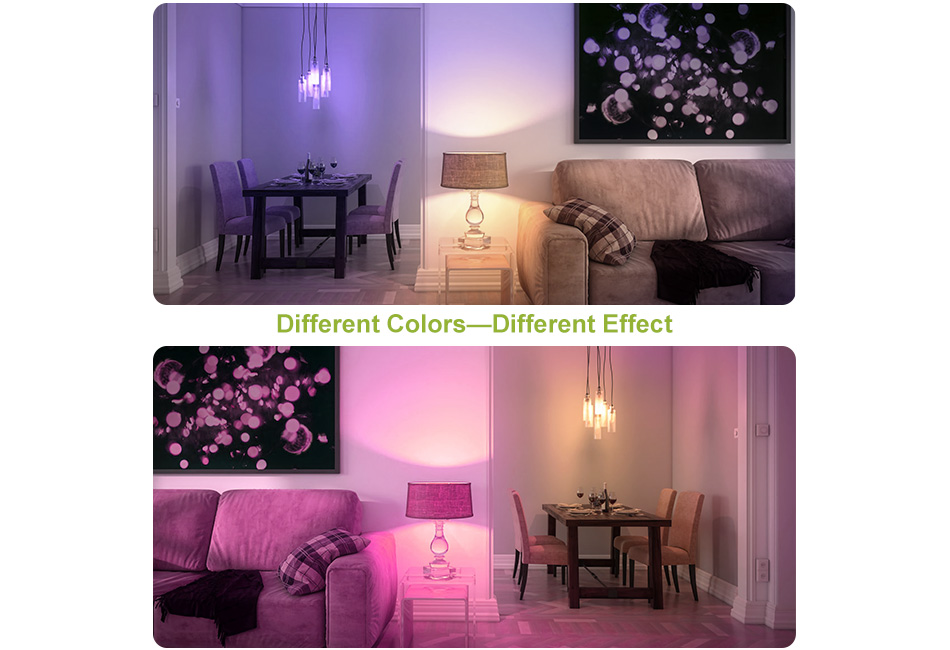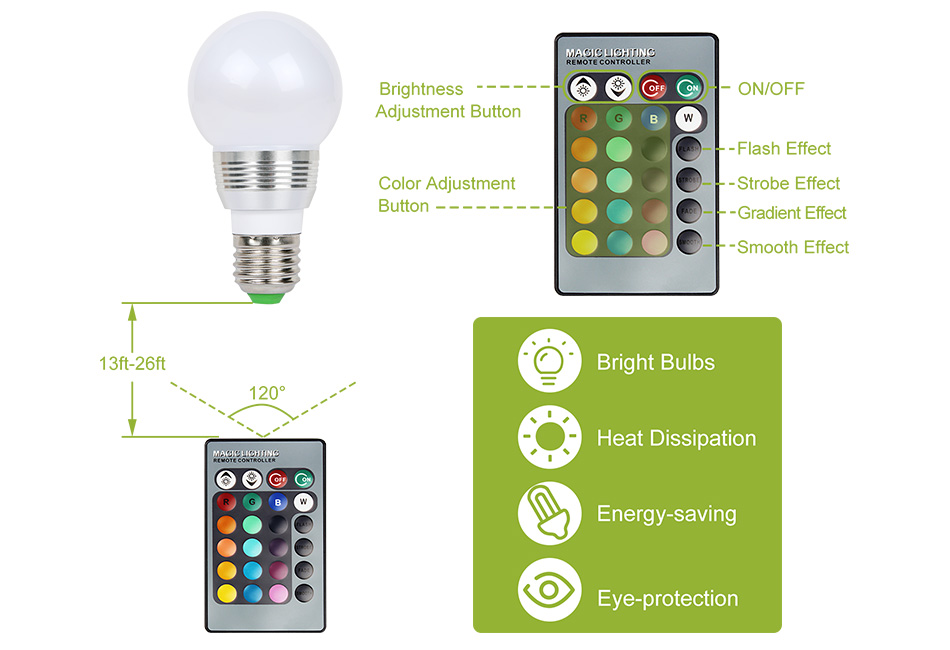 Overview:
This
LED light bulb is controlled by infrared with remote controller
provided. This light bulb features 16 different colors. Once it's turned
on, the lighting color changes automatically according to the remote
setting. You can also manually set your favorite lighting mode from
switching between colors or fading between them, slowly or quickly. You
can also choose one lighting color you like most. To maximize the
lighting effect, you can even use multiple bulbs of this kind and
control them simultaneously. They'll definitely present a splendid view
at night.
Features:
This
colorful and energy-efficient bulb can be set to shine in 16 different
colors with the included remote. It fits all standard light sockets.

The bulb can be set to display single colors, or fade between them, or flash between them – you choose!

LEDs
consume much less power than a standard incandescent bulb, so this bulb
will last you a long time! The remote battery is included, so you can
set it up right out of the box.

These bulbs all respond to the same frequency, so one remote can control multiple bulbs as long as they are within range.
Specifications:

Housing Material: aluminum
Color Base: RGB
Power Consumption: 3W
Voltage: 85V-265V
Bulb Base Type: E27
Luminance: 5880 lux
Remote Control: infrared control
Remote Control Distance: 4-8 meters
Lighting Colors: 16 color changes
Color Change Modes: Flash(rapid switching), Strobe(slow switching), Fade(rapid fading), Smooth (slow fading)
Battery of RC: 1 pc coin battery (included)
Size: 2.36"×2.36"× 4.53"(L×W×H)
Weight: 1.48oz